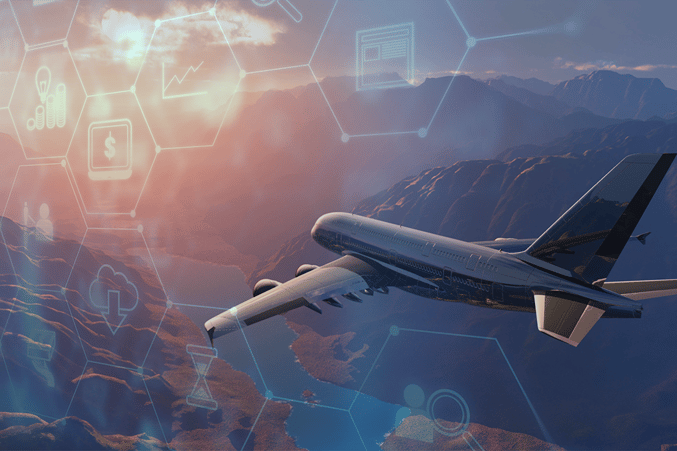 Over the past 30 years the airline industry has seen a number of changes, such as the increased market share of low-cost carriers (LCCs) as well as facing its fair share of challenges, from volcanoes erupting to infectious disease outbreaks.
Air travel has evolved a long way in dictating the pace of the world economy. From the bombers in World War I to the Cold War era air-route politics, airlines have shaped the way entire cities and countries work. In the modern era, air travel has become so economically significant that companies often hire or buy chartered flights to ensure quick reaching out to the needed destination. But at the same time, air travel may be perceived very differently in the future than today.
In the 1950s and 1960s, air travel itself was viewed upon as a luxury. Planes were crammed and small, but the experience of flying was a premium service in itself. After the Concorde disruption in the aviation sector in the 1970s, and the subsequent popularization of long, non-stop flights, the airline industry focused on economics of scale and services, which continued even upto 2019. However, the lack of sophisticated demand predictive algorithms resulted in companies trying to arbitrarily engineer the demand using automated dynamic ticket pricing.
The year 2020 has seen another unprecedented disruption in the airline industry. As the battle against Covid-19 takes its toll on the global economy, no industry has been hit harder than aviation. Lockdowns, deaths and social distancing measures have induced a fear to travel, resulting in an unprecedented and unexpected disruption, which will keep having a knock-on effect on all segments of the airline industry. Customer travel and behavioral patterns, which has been a key factor of airlines in determining pricing of routes between different places, are now baseless. New behavioral patterns will take a lot of time to emerge, and the airline to sense the trends first will survive. But, that future keeps on getting delayed as the virus slowly engulfs large swaths of population.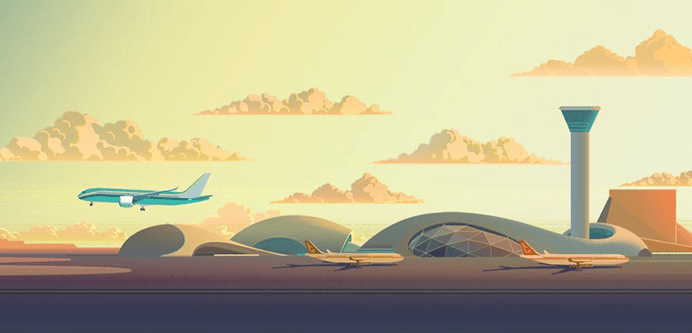 The airline of the future needs to adhere to the principle of "flexibility". The pandemic has shown us how unpredictable the situation can be in the space of less than one quarter, and so is the variation in passenger volume. Flexibility can be attained by effective disruption management procedures based on the latest data. In such a scenario, companies like Agnos are working with the latest breed of inventory management systems fuelled by ML algorithms fed with the latest data. Customization still affects demand, resulting in the aviation sector focusing more on an avid range of premium and customized services for business class passengers. Agnos solutions can even be devised for getting customized solutions for passengers of rescheduled or cancelled flights.
The importance of freight transportation via airlines has boomed over the previous decade. Many businesses have realized the importance of the speed of shipping via plane, and some reputed trans-Atlantic carriers have stressed on carrying more cargo, resulting in effectively turning over a profit even through the pandemic situation. Some airlines have even re-modeled their fleet to carry more cargo, reducing the numbers in economy seats. The application of AI can also help in predicting the right cargo-passenger balance for economic fuel consumption.
Airlines are looking forward to automated services which can enable them to reduce the number of on-flight crew. Robotic flight attendants are one such concept that might roll out into the airline of the future. Almost all national and international carriers aim to streamline their workforces by the end of 2020. Companies like Agnos help in the process by developing software which can help them go ahead as more effective streamlined organizations.
Some innovations that the airline industry is looking ahead to include are the electricity-driven airplane, double-deck planes (for the busiest of routes), and the V-shaped planes, among many more. In September 2020, the V-shaped plane prototype backed by Dutch carrier KLM made its first successful test flight. Even space exploration companies like Virgin Galactic and SpaceX are exploring ways to design airplanes that can even reach space.
Cutting-edge technology, such as autonomous devices and ultra-light materials, creates opportunities to transform the mobility system by enabling new business models and mobility services. Innovations brought about by companies like Agnos abound in aviation, e.g. unmanned aircraft innovations; artificial intelligence; biometrics; robotics; block chain; alternative fuels and way more. Aviation is therefore ideally positioned to support the innovation discourse and its potential impacts on new mobility. It is just a matter of time and a combination of far-sighted decisions by airlines that can make the airline of the future economically viable, inclusive and real.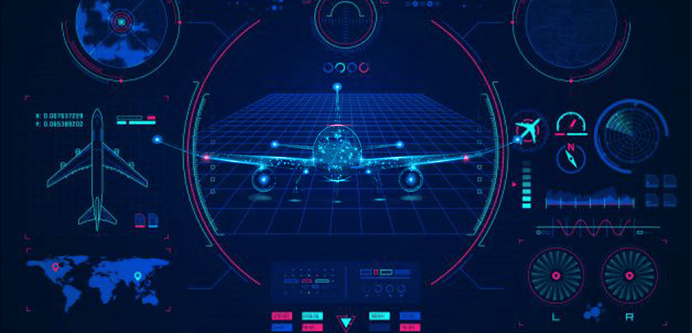 In this digital era, custom software development needs skilled professionals with a good grasp of the evolving technologies. It's imperative to identify specific user needs, select the right technology from the myriad of available options with precise technical specifications, and write code that is scalable and easy to maintain. At Agnos we have an army of software engineers who can offer easy to manage, optimized, and affordable software solutions, using the latest technology. We value high quality and adopt Agile and DevOps in practice to offer flawless experiences while making sure the product reaches the market in time.
At Agnos, we have people who have built passenger booking engines used by some of the world biggest airlines. We have subject matter experts in Travel, Transportation & Hospitality who have built capacity and revenue optimization functionality into cargo reservation systems. We have experts who after the tragic terrorist events of 2001 helped built the Transportation Security Administration and the Department of Homeland Security.
Let Agnos help you with your digital transformation.