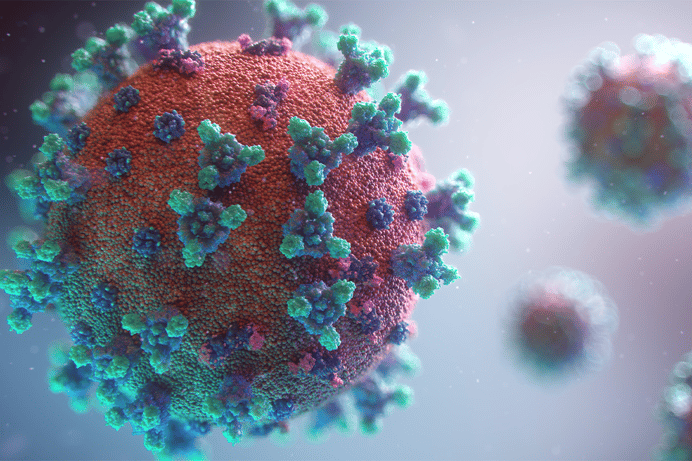 COVID-19 has arrived and changed drastically the conception of what was known.
Entire countries have blocked the entrance for foreigners and developed massive vaccination and awareness campaigns at an unprecedented pace. As the virus keeps spreading, more and more people are getting exposed to it, and as this happens, the virus is mutating into being less harmful or opposite, even more dangerous.
Even though the world experienced a drop in cases and death rates due to the vaccine, the virus is still in the loop, growing, baring, and threatening our daily lives. To be informed is the means to be responsible and have resources to handle this disease, from knowing how to behave on a daily basis, to knowing how to act when symptoms are present in ourselves or people around us.
The Ômicron Variant
This variant was identified for the first time on November 9, in South Africa, as B.1.1.529. But as expected, it took no time to reach and affect many European countries.
So far the knowledge gathered about Omicron is scarce since it just emerged and there's much to find out, but yet, there are factors that have driven the world's attention.
In terms of transmissibility, compared to the Delta there are no accurate conclusions, but compared to the original SARS-CoV-2 it is more likely to spread.
In terms of the severity of the variant, the results have not proved that the rise of the positive cases is due to the Omicron variant and not due to the overall number of people infected. So far, this disease has presented no indications that it's more dangerous than any other variant known, such as Delta.
What is known from the variant is that vaccines still are going to prevent severe illness, hospitalizations, and deaths. But they won't assure breakthrough infections won't happen, because it already has.
Vaccination: Yes or No
The vaccine has unleashed great controversy and led to multiple discussions.
For abrupt events, serious measurements have to be applied. To understand the context, there are some points to have in mind.
The vaccination, as it's of public knowledge, has not fully met FDA (Food and Drug Administration) requirements, but yet it has been approved.
The Emergency Use Authorizations (EUAs), is an exception to the rule. When there's something big that needs to be balanced, it is, and as long as the focus is protecting and elevating humankind's integrity and health, can move forward. This doesn't mean the vaccine isn't safe enough. For a vaccine to receive a EUA, it has to meet certain criteria.
The vaccine has met standards for safety, effectiveness, and manufacturing quality the FDA requires of an approved product.
A study of 11 million people found no increased risk of death among COVID-19 vaccine recipients.
It is easy to fall into mistrust and despair. With how invasive the Internet can be, it's important to learn how to read trustworthy information and to discriminate between facts. Knowing where to read or search for information is key. Double-checking information is wise. Making sure not to divulge unclear or imprecise information is smart.
Not only do we have to face this rare infection, but also the fake news released every day. Here you can learn about myths regarding the wrong information circulating.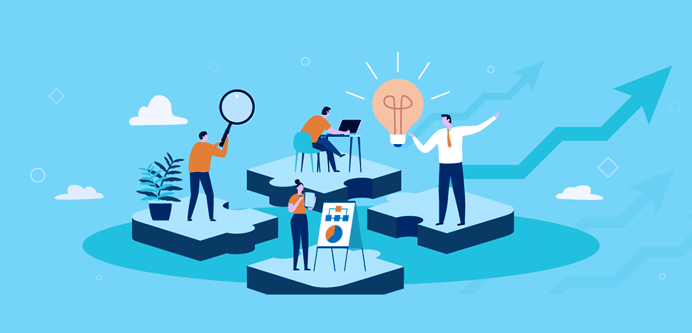 Vaccination Rates vs Death Rates
Lots of information has been spread regarding the vaccination. Its effectiveness and efficiency have been put under question many times, but yet, the results and the evolution of the world after the vaccination process started, have been clearly positive.
The vaccine is showing continuously that it is effective and needed. The consequences can be diminished and many lives can be saved thanks to the reduction of the severity of the illness.
To understand the vaccine's consequences there are 2 different terms to understand:
Vaccine Efficacy: Advocates for how the vaccine performs in ideal conditions or controlled clinical trials.
Vaccine Effectiveness: Advocates for how the vaccine performs in wider populations.
To undergo this type of study, two groups are set up and compared, ones that received a placebo and others who received the vaccine.
Achieving 80% of efficacy translates to achieving 80% of the people vaccinated not to contract the disease if they have all been vaccinated. It doesn't translate to the vaccine working 80% of the time.
Having assessed these differences, we can for sure relate the vaccination process with the death rate drop. In many countries, the vaccine campaigns managed to fulfill a big portion of the population and this was expressed in the reduction of the contagions.
The vaccination can reduce death rates, directly or indirectly. By getting vaccinated you are, on one hand, preventing yourself from having extreme symptoms, but also you are preventing other people from contracting the disease, assisting with reducing possibilities of infection. Making it possible to foresee many negative outcomes.
The COVID-19 is definitely the most interpellating event that is still tormenting humankind, and for this, the recommended actions for people remain the same:
Keep at least 1 meter of distance from others.
Wear a well-fitting mask.
Open windows to avoid stagnant air.
Avoid non-ventilated crowded spaces.
Wash your hands regularly.
Cough or sneeze into your bent elbow, or a tissue.
Get vaccinated.
Being self-advocates for personal health and hygiene is essential. People must become interested and worried about being sane. The journey with the Covid-19 has extended and reached a point that no one would have imagined, and it is not over yet.
The Omicron variant has appeared to remind us all how critical it is to be informed and aware, how critical it is to take care of ourselves, not only for the sake of being healthy, but also for taking care of others. The virus is still under study, but the world managed to put it as a priority and start understanding the behavior and its repercussions. A virus complex and threatening as this one is rare. Thanks to the international community the endeavors of scientists and technology made progress enough to have resources to combat it. Now it's also everyone's responsibility to take care of themselves and stop the propagation of the virus.
Make sure you follow us for the latest trending information and stay updated with everything happening around the globe.