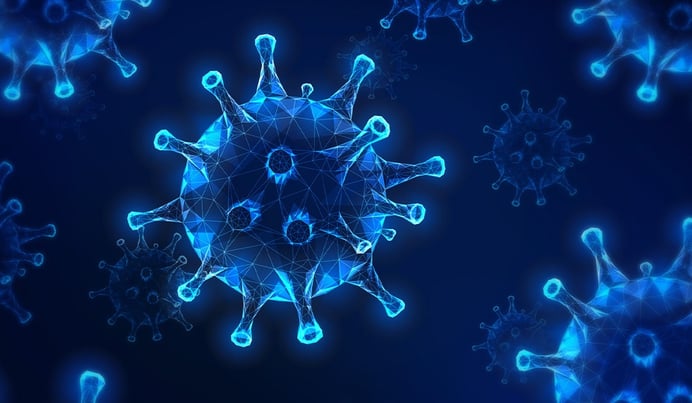 The COVID-19 appeared and razed everything on its way. The world was not expecting such a threat to appear and was paralyzed at first, mainly because of the lack of information to handle massive worldwide health situations and also intrinsic information of the virus. When there's no information, there's no understanding, and without understanding, there's blindness.
During the pandemic, humankind wasn't ready to correctly face the consequences of the virus spread, or take care of the population. It wasn't until trustworthy information was put in place by all the endeavors of scientists across the globe that informed measurements with grounded sense started being incorporated.
Technology, from the very beginning, played the most important role of being the promising and correct path of finding a solution. The means to get informed and face the challenges of being blind against a dangerous enemy. It was technology that made the development of an efficient vaccine possible in such a short amount of time.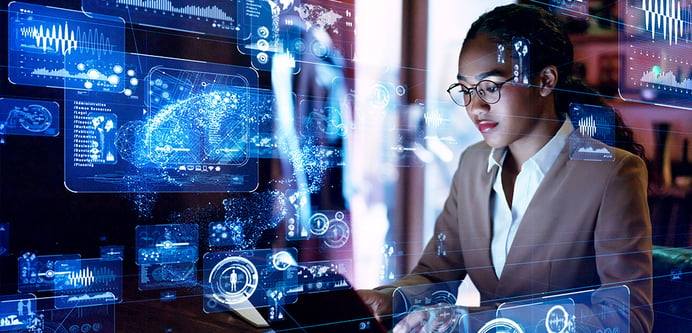 In house technology, there have been 4 trends that made the fight against the coronavirus possible.
Artificial Intelligence
AI is known for being disruptive, innovative, and invasive. Ever since the emergence of technology, it has been transforming every industry. In healthcare, AI played an important role in tracking the pandemic in real-time. It has made one of the biggest impacts by saving and improving millions of lives.
Since the inception of COVID-19, AI systems already predicted that the virus would spread out of China and continued to predict the extension of it at a worldwide level. Not only AI helped detecting the presence of the virus by applying machine learning technologies, but it also helped with monitoring real-time changes in patients' health.
AI has clearly been a key asset to face the pandemic, it demands technology enterprises and the healthcare industry to keep up with the world's needs and to step up and innovate in every way possible. For example, a complete algorithm to face the threatening avalanche of fake news was put in place. Drones were utilized to deliver supplies to people's homes, or inside doors of healthcare facilities. They were also used to disinfect rooms, even scan approved drug databases to select medicines that might also work to face the COVID-19. These are smaller milestones that yet, marked a before and after of how technology is being deployed over the healthcare industry.
Blockchain
The one fit solution to support massive information exchange that is transparent, secure, and cheap. Blockchain can easily rank at the top of innovation. A versatile technology that can be used for multiple purposes, mainly for the pandemic, it was applied to monitor data and as a tracking tool. The challenge was to handle high numbers of real-time incoming data. Its functions spread from improving diagnostic accuracy and treatment effectiveness to tracking drug supply and medical supply chains. Its key factor is that blockchain can also be used to face healthcare interoperability, providing a secure and trustworthy means for storing data collection and reporting.
In the pandemic, blockchain interfered in many ways. From creating virtual platforms to managing insurance claims with COVID context to tracking how many infections, deaths, and recoveries are happening around the world in real-time performance. This type of technology can easily elevate the response to urgent matters that are coming afloat across many industries.
Blockchain technology is revolutionizing due to its properties which can lead to multiple parties interacting through a digital environment without the need for a central authority while keeping it transparent, immutable, and accurate.
Open-source technologies
The effectiveness and potential of open-sources technologies have been stated as never before. So huge was its importance that the World Health Organization (WHO) and many other organizations took over the coordination of data-collection activities.
The open-source technologies have not only allowed sharing information while racing to develop the COVID-19 vaccine, but they also have been crucial for the exchange of information required for the production of medical equipment and more. At the start of the Coronavirus spread, open-source technologies enabled the whole scientific community to work with accurate and live information to make the decision-making process against uncertainty and the unknown, easier.
Open-source technologies are elevating the stake of possibilities by enabling accessibility of information and making the world better-connected. These technologies have allowed exchanging information and measurements to control the coronavirus, such as hardware projects that can indicate the potential of people that are more likely to suffer severe complications, and even an open-source for engineering efforts where information is shared about building ventilators.
Definitely, these innovations have been fundamental to pandemic management for the entire globe.
Telehealth
Telehealth, a modality to provide care, has bloomed significantly during the pandemic.
While hospitals were overpopulated by people with COVID-19, telehealth appeared as an efficient way of avoiding exposure to the virus for general consultations or even for people with moderate symptoms that could easily be handled virtually by a specialist. Via audiovisual, live, two-way interactive systems, a new form of care has been established for good. This measurement clearly exposed the perks of it and was even set up after the hospitals could relax in terms of the income of people entering and in need of an emergency consultation.
Now this flexible modality allows people to put healthcare on another level on the scale of priorities, allowing the communications to fit busy schedules and make it less stressful for each patient to address their healthcare routines.
It correlates to follow-up consultations which have been historically an issue, enabling the possibility of consulting online and avoiding no-show-ups or last-minute cancellations. Of course, telemedicine is not a wholesome solution nor a complete check-up. It might be used consciously for certain events/situations that can be addressed in a virtual way.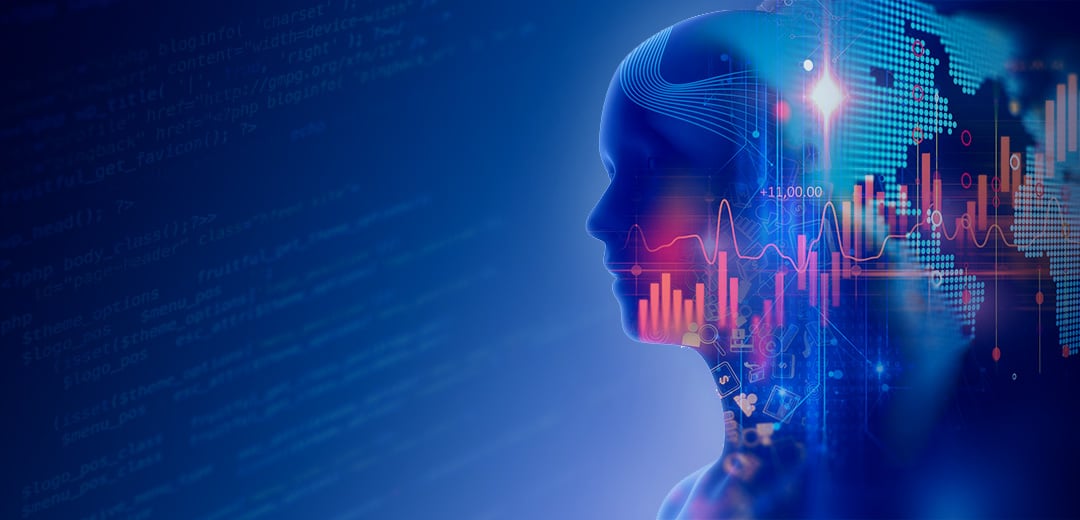 Technology has converted into the biggest asset humankind could ally to. It has proven that with the correct usage, the unthinkable can be achieved. If it weren't for technology, the management of the whole pandemic would have been even more catastrophic.
Technology is for sure going to keep gaining traction and redefining what we already know.
What was unthinkable has now become achievable, and in healthcare, it has definitely revolutionized the whole system making it possible to be more efficient and responsible at facing people's health.
With so much happening simultaneously around the globe, it is imperative that tech becomes the motor of making healthcare more reliable and accessible.
Make sure you follow us to keep yourself informed and updated across important subjects happening in healthcare, science, and technology.