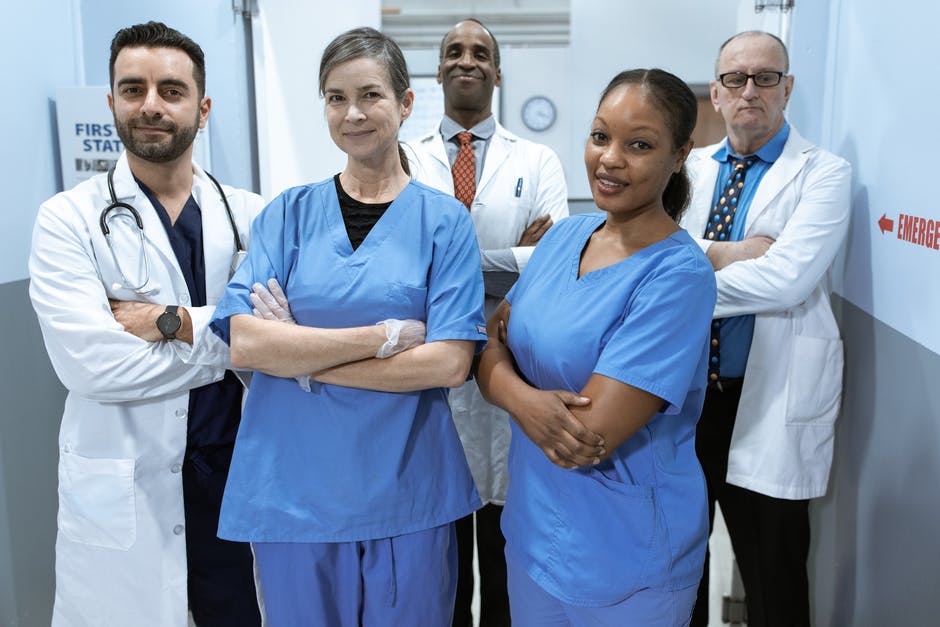 Did you know that almost 20% of Medicare beneficiaries were readmitted to the hospital within 30 days of discharge? 34% were readmitted within 90 days. These are staggering statistics leading to an increase in Medicare spending by an estimated $17.4 billion.
Higher Medicare readmission rates can end up costing your business up to 3% in penalties for each patient, which can add up to quite a hefty sum. As a top-quality health care expert, you also want to offer the best service to patients. You want to ensure that they are not coming back to the hospital within a month or two.
If you're worried about your Medicare readmissions, you have come to the right place. Keep on reading for the top 10 strategies for reducing readmissions you can implement today.
1. Understand Current Policy
The first thing you need to do is understand the current policy, which applies penalties for high readmission. It was implemented in 2010 to encourage hospitals to take care of their patients even after they leave.
In 2021, Medicare penalized 2,499 hospitals for high readmission rates. This accounted for 47% of all facilities.
The average fine was $217,000 for a hospital. 39 hospitals received the maximum 3% penalty. Of all the hospitals that were penalized, 82% received a penalty. This was the same share as last year.
Understanding the current policy can help you to implement strategies that are suited to your health care facility. With these strategies, you can ensure that you're not losing money in penalties. Higher Medicare readmissions rates can also impact your reputation in the long run.
2. Identify Patients That Are High Risk for Medicare Readmissions
There are certain factors you need to consider to identify patients that are at higher risk for readmissions. You should consider factors such as gender (male), lack of stable living conditions and support at home, and health history. Health history includes those patients that take more than 6 different medications that must be considered.
Patients suffering from chronic diseases also have a higher risk of readmission. By identifying these patients, you can work with them to ensure there is adequate transition care and follow-ups that they are not returning to the hospital within 30 to 90 days.
3. Proper Staff Training and Nursing Coverage
Reducing Medicare readmission can only happen with community-based efforts. This means that your entire staff must be aware of the issue and have the necessary training to support patients. They need to understand what's at stake and how they can support the process.
Additional nursing coverage can also support your plans to reduce Medicare readmissions. Studies have shown that more nurses are associated with a lower readmission rate. As you draft your operational plan for reducing Medicare readmissions, consider staff shortages and the composition of your nursing staff.
4. Consider Medication Reconciliation
As we noted, one of the factors for patients with a high risk of readmissions is a health condition that requires them to take 6 or more medications.
By implementing medication reconciliation, you can compare the patient's medications orders to all the medications they are taking. This can tell you the history of the patient and help you prevent readmissions due to adverse drug events.
5. Prevent Infections Due to Healthcare
You can address preventable readmission by working to reduce infections due to hospitalizations. On any given day, 1 in 31 patients has at least one healthcare-related infection.
By working with your staff, you can address these preventable readmissions. You can do a study of your patients and understand which infections are more common and implement strategies to reduce that infection.
6. Use Technology to Support Your Patient Needs
In this digital age, hospitals can be lagging behind. The investment that you make in technology today can save you money in the future. You want to be able to review medical history, follow up with patients and implement remote monitoring processes using new technology.
At Agnos, we have more than 10 years of experience in this field. With customized my health record apps, you can have a new tool that allows you to manage patient records and improve patient experience.
7. Improve Transitional Care
This is an important step towards reducing Medicare readmissions. You need to consider rehabilitation, restorative programs, therapy, nutritional counseling, and fall prevention strategies.
8. Support Your Patient During Discharge
Patients who don't understand post-discharge instructions will end up hurting themselves again and need to be hospitalized again.
With trained staff and additional nurses, you can support your patients during the discharge process. Not only will this reduce readmission rates, but it will also increase patient satisfaction.
9. Use Different Transition Care Models
Transition Care Models are designed to prevent health complications and readmissions for elderly and chronically ill patients. There are many different models you can implement including Nurse home visits, Better Outcomes for Older Adults (BOOST), and Care of Elders. A multi-part program can help you reduce your Medicare readmissions.
10. Schedule Follow Up Appointments
For all patients, implement a 7-day follow appointment system. This should be automatic and can be done using new technology like mobile apps. You want to make sure that your patient's needs are addressed outside of the hospital before it gets worse and they need to be hospitalized again.
Set up follow-up appointments by phone or video conferencing. Whether it's 7 days or 2 weeks, you want to make sure your patients know that they are cared for.
Sign Up for Our Newsletter Today
Now you know what strategies to implement to reduce Medicare readmissions. You also know why it's important to reduce Medicare readmissions as can end up costing you a lot in penalties.
The health care industry is constantly changing. There is a move toward better patient experience and integration of technology to offer top-quality services. You want to keep up with the changing trends like using technology to deliver an exceptional patient experience solution.
This is where Agnos comes in. We believe that tomorrow starts today with innovative solutions to age-old problems. Learn more about us and subscribe to our newsletter today.