What is an inclusive workplace?
An inclusive workplace advocates for an equal way of treatment while valuing differences and making employees feel supported and welcome.
Leaders in most industries believe an inclusive workplace is worth achieving for the sake of the company, and they are right. Inclusivity and diversity are no longer only moral responsibilities, they have also become legal and strategic ones. The core of this aim is translated to fight against discrimination due to factors such as gender, sexual orientation, nationality, color, mental illness, and physical disability.
While any kind of effort is a great way to start fighting against discrimination, building an inclusive workplace doesn't stick only to hiring diverse employees. It means to truly develop a culture where everyone is encouraged and embraced for their personal differences and their unique ideas.
However, building this model is not a one-time effort. The accomplishment of shaping an entire company from scratch to make it inclusive takes time, redefining manners, ways of communication, and thinking. To build a healthy environment for everyone to feel free to grow and express themselves is a daily effort.
The truth is that it's really easy to promote inclusivity in speech than to make it real. It does not only take leaders in companies to set themselves as examples but also employees to be fully committed to the cause.
One more aspect of inclusivity that has to be taken into account is that not for trying to make someone feel included, all the attention has to be drawn to them. You might be causing the exact opposite reaction.
The key to being respectful to every peer is to always remember that there is a human being on the other side. And if you felt you overstepped you can always say I'm sorry.
Limeade Institute researchers have shown that Employees that feel their company cares are
2x more likely to engage at work.
4x less likely to suffer from stress and burnout.
7x more likely to feel included.
10x more likely to recommend their company as a great place to work.
These insights suggest that inclusivity is directly related to how employees are treated and it reverberates into performance and development.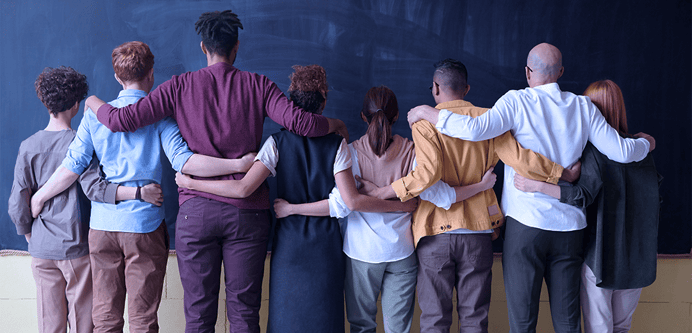 There are certain habits and practices that you can start incorporating to build a safe, comfortable, and encouraging work environment.
It's always important that your employees feel recognized, and heard. Their voice is important and it should matter to you. Work on creating an atmosphere where respect is the premise, and everybody feels comfortable and that they belong.
Convey every employees' strengths and be thankful for them. Express gratitude and how important everyone is to make the company succeed. This will help you develop a closer relationship with your work people.
Provide learning opportunities to your employees. A good company always invests and help their employees to grow, personally and professionally. Also, provide them with resources to be able to overcome any challenge that they might face. Make sure your employees know they are not alone and it's okay to ask for help.
Besides all of these actions that can help your company become an inclusive, feminist company, there are other matters that have to be taken into accountability. Since the world has tons of different cultures and religions it's a must for the workspace to respect and acknowledge the holidays of them all. In fact, it's always nice to get involved with a brief comment to transmit to employees that it's okay for them to take some out-of-office days and that they are encouraged to.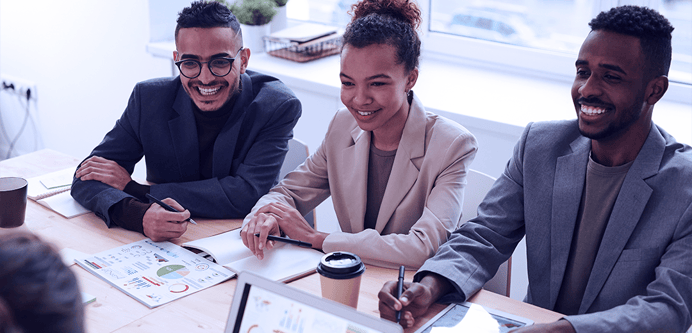 The worlds' conception is moving at an uncontrolled pace, it is also the understanding of society and the expansion of concepts and ideas that are in constant flux and reaching places we could have never imagined. Instead of being relentless and defensive to the new, let's become sensitive and permeable to the unknown.

"Diversity is having a seat at the table, inclusion is having a voice, and belonging is having a voice to be heard" - Liz Fosslien.

Here at Agnos, we find our workplace precious. With fluent communication across the company, we work as a force that's built on people from all over the world from all different cultures. We are definitely a place where inclusivity within all its meanings is promoted and encouraged.

We offer amazing, flexible, and customized employment conditions and we are always looking for new talents to

join our Agnos family.