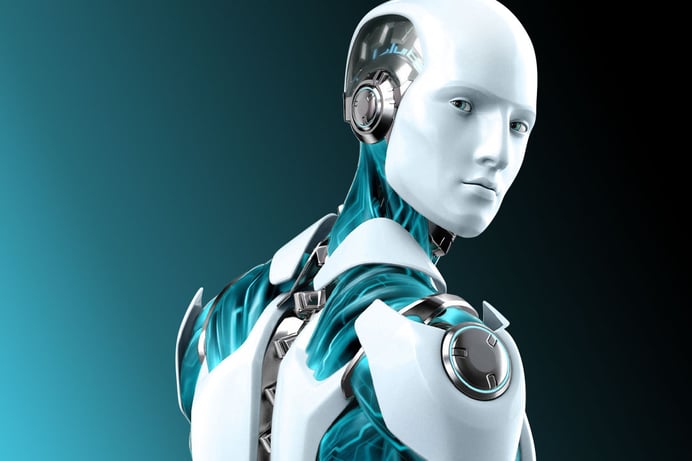 Which technology trends have the potential to impact your business? Learn how we can use technology to reimagine the workplace, create more human experiences, and bolster equity initiatives.
Millennials are witnessing a boom in technology, the outbreak of a pandemic, global warming, and change in the political climate. This is boon and bane, as one is constantly bombarded with a lot of stimulation, succumbing to the cycle of constant learning and unlearning and relearning. It's a boon as it has opened a new avenue altogether for the digital world. About 30% have reported digital marketing has put their company years ahead of others in the market.
Following is the list of trending technologies:
Robotic Process Automation (RPA)
Edge Computing
No-Code / Low-Code
Distributed Cloud
Internet of Behaviors (IoB)
Artificial Intelligence (AI)
Blockchain
Cybersecurity Mesh
Privacy-Enhancing Computation (PEC)
ROBOTIC PROCESS AUTOMATION (RPA)
RPA reduces time and workforce on repetitive tasks. It expands from interpreting applications, processing transactions, dealing with data to email replies. As per a recent report by Forrester, an estimated 9 percent of the global workforce might lose their job, but on the other hand, it is also creating new avenues and opportunities.
Various opportunities under RPA are developer, project manager, business analyst, solution architect, and consultant. If you are an IT professional looking at future possibilities, RPA is for you.
EDGE COMPUTING
To overcome cloud computing's hiccup, edge computing cuts through by setting a processing platform for data to the data center. It is used to process time-sensitive data in remote locations with no big prerequisites for high-end computers or networks. In other words, it puts us "on the edge" by bringing us closer to computing from anywhere and everywhere. Internet of things (IoT) will enhance the development of edge computing and is estimated to reach $6.72 billion by 2022.
The new-age edge and quantum computing offer opportunities for software engineers, cloud reliability engineers, infrastructure engineers, DevOps cloud engineers, and security architects.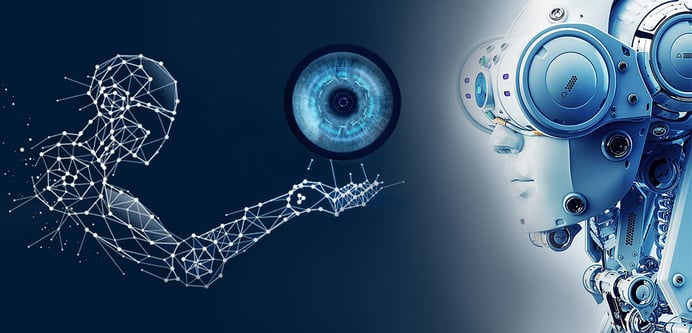 NO-CODE / LOW-CODE
Low-Code is a key ingredient for successful digital transformation. It has the ability to build software, apps, and processes at a higher speed than the one available in the market. It puts the small-scale businessman, entrepreneurs, accountants, with no technical knowledge on par with IT. It's a micro-economy strategy that will help the macroeconomy grow by upgrading the legacy applications, automating processes, and improving cloud architecture.
DISTRIBUTED CLOUD
This is the future of the cloud, as cloud computing is opening public cloud services in common markets. This could be both individual and government efficient as a distributed cloud. It must also be noted the governance, operation, and development of the service will be under the obligation of the public cloud service provider. The enhanced feature of distributed cloud is local planning of service processing units, this would allow the user to access the data from anywhere and everywhere. Essentially, the distributed cloud can meet the tailored service requirements of location-dependent use cases. This service enables organizations to have a nimble environment with low latency scenarios, reduced data costs, and data residency requirements. By 2025, most cloud service platforms will offer some distributed cloud services.
INTERNET OF BEHAVIOURS (IoB)
Behavioral psychology and consumer behaviorism is the breakthrough in the field. It uses a method to analyze the user-driven data and help the organization in designing influential sales tools. Today, big brands use IoB to understand their customers and their behavior. They track customers' personal interests by the purchases they make, then behaviors are studied to improve marketing campaigns. For example, a customer ordering a 7th-grade mathematics textbook online will be suggested the 8th-grade book next year.
With statistics reporting, the number of devices connected to IP networks will be more than three times the global population by 2023. By 2030, MTA predicts that there will be 15 connected devices per person.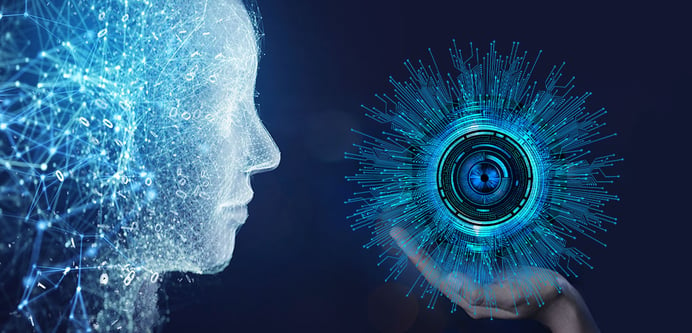 ARTIFICIAL INTELLIGENCE (AI)
Machine Learning is needed to expedite AI models' performance, interpretability, and dependability while delivering the full value of AI investments. An AI engineering strategy intends to provide tools and a framework to proactively set up AI systems to work in environments inherent to intense degrees of dynamism, ambiguity, and intricacy. AI engineering aims to equip users accordingly to develop systems across the enterprise spectrum, anticipate changes in conditions and operational environments, and ensure human requirements are translated into trustworthy AI. AI undertakings regularly encounter issues with maintainability, scalability, and governance, which can create challenges for some organizations. As such, an AI engineering strategy is imperative.
BLOCKCHAIN
Blockchain provides security and is described as data you can only add to, not take away from or change. The term "Chain" is used because data is considered as a chain, it avoids others from manipulating the previous blocks. This avoids unnecessary workforce overlooking and securing data or validating transactions.
CYBERSECURITY MESH
Cybersecurity Mesh is the secure access to and utilization of distributed data from uncontrolled devices also from cloud-located applications. Privacy is one of the major concerns and annual investment by million-dollar companies to budding entrepreneurs. Due to security breaches, cyberattacks; it's only reasonable to understand the growing concern over privacy and security.
PRIVACY-ENHANCING COMPUTATION (PEC)
PEC supports trusted environments for data sharing through third-party environments. This trend facilitates data security and privacy while sharing content. It also assists in the protection of personally identifiable information and encryption of end-to-end users. It is designed specifically for the increasing need to share data while maintaining security. Its key focus is on ensuring both confidentiality of personal data and protection of all the information received about users of any service or technology are top priorities for organizations responsible for PII.
So, what is the next big thing that your business needs?

Technology trends have the potential to drive significant disruption and opportunity. This continuous technology innovation will enable the alignment of the physical and digital worlds and create a competitive advantage for some.
It's the right time to pause and think, and to get in touch with the technology consultants at Agnos who can carefully analyze your existing business processes and offer you the right technology solutions to be future-ready.
Let Agnos help you with your digital transformation.