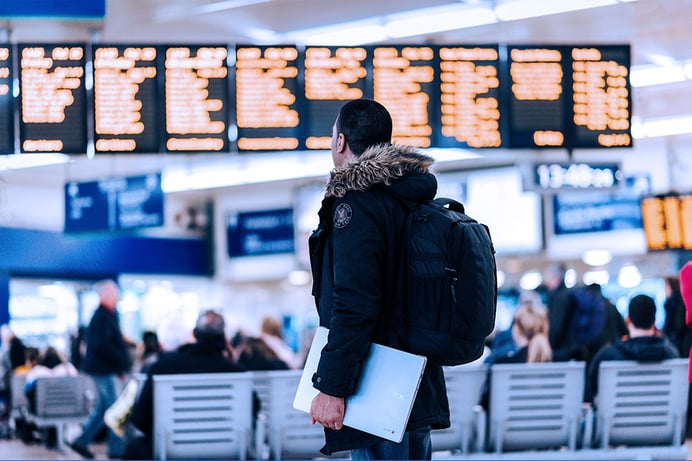 In its very essence, the travel and transportation industry thrives largely on innovations that fuel speed and agility. The faster one can deliver services today, the better their customer base will be.


As the market grows rapidly, these factors also serve as one of the best ways to generate revenue sources, earn a competitive edge, and stay ahead of the curve. In order to emerge victorious in this course, technology comes in as the most vital instrument for the travel and transportation enterprises to improve the quality of their services and thereby retain customers. Directing investments toward IT-enabled initiatives that lead to digital transformation can do the trick.

However, one of the biggest dilemmas that the travel and transport industry faces today is deploying avant-garde technology while maintaining cost-effectiveness in their operations. Driven by the conviction to help companies make this breakthrough, stands Agnos, a purpose-driven software development company that provides a gateway to end-to-end solutions for digital transformation.

Founded in 2012, Agnos understands that the challenges of deploying traditional IT approaches in the field of travel and transportation industry can pull down the efficacy of the services by manifolds. In a market scenario where customers are conditioned to personalized marketing approaches and quick services, obsolescence in the technological approach is a major setback. To combat this, Agnos' team of software engineers and marketing experts has embarked on the mission to empower transportation businesses with next-generation, end-to-end agile software development services that blend groundbreaking technologies with innovative human ideas.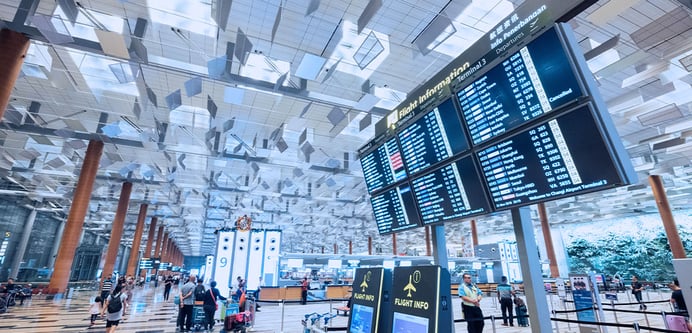 Myriad of the challenges that Agnos' expertise can help you overcome:
Finding Your Edge - As the competition rises in the market, finding a unique edge that differentiates you from the other players in the market becomes a hard nut to crack. Every business comes with the promise of good quality and customer satisfaction, ultimately raising the bar for excellence.
The Need for Speed - Speed and agility to business are like fuel to an engine. The more the merrier. Businesses often fail because they do not act right on time, the reasons could be many but the result remains the same - low ROI. Businesses that take a flexible approach with a fast-paced strategy implementation are guaranteed results.
Investment in Maintenance - Maintaining fleets and vehicles requires an investment that often ends up being higher than buying them. This throws transportation companies in the backseat of their financial management, which ultimately leads to the outflow of mismanaged investment.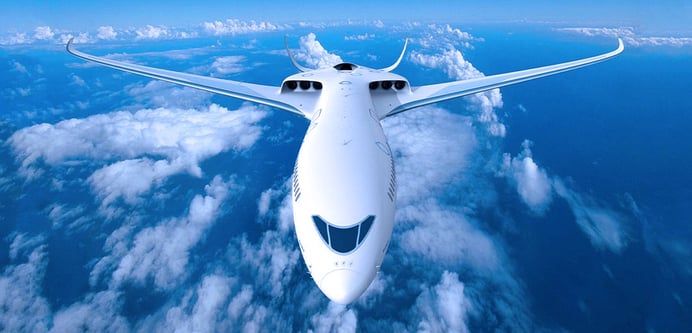 How Can Agnos Help?
The simple answer is, adopting advanced technologies for providing services like distribution, marketing, customer services, and procurement. We deploy our 'top-gun' IT resources that come with international standards to help you scale as an organization while maintaining cost-effectiveness.
Over the past nine years, Agnos has built an army of seasoned experts who come with longstanding experience in generating leads, planning and executing, addressing clients' needs, and focusing on business priorities. The company also ensures the integrity of data and information by leveraging automated business process modeling during IT audits. This helps the clients achieve a compact understanding of the strategies, processes, and applications while controlling technological spending.
In addition, Agnos also offers in-depth industry knowledge and analysis that provides the clients with a 360-degree view into the domain they would be venturing into. Through this approach, Agnos' team also tries to understand the expectations of their clients and "Co-Build" the desired products to resolve their challenges.
Along with their service excellence, Agnos' portfolio also comprises its four core values -- Agility, Trust, Quality, and Social Impact, which form the foundation of the company's vision and mission.
To thrive and flourish in a fast-paced economy today, businesses need technology partners who are proactive, far-sighted, and are a step ahead of the market trends. In fact, the ones who set those trends. Agnos finds its niche in these kinds of partners.

You can read more on our website.