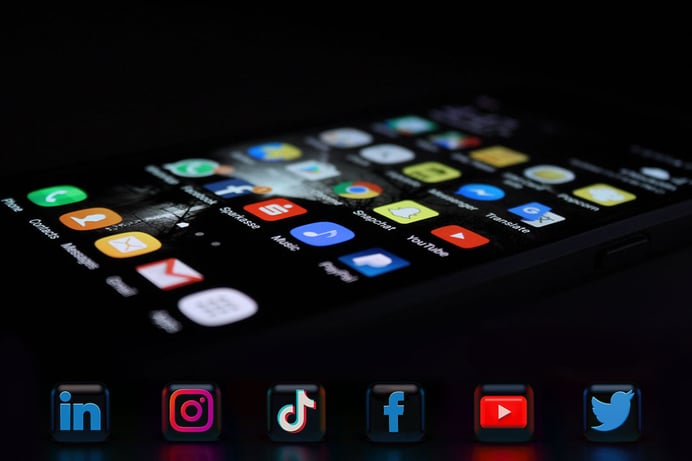 Being well-connected with one's customers is the biggest competitive edge for companies in the contemporary world. How well your product and services sell depends on how much your target audience knows and relates to your brand, and one of the biggest ways brands achieve this loyalty is through a well-thought-out digital marketing strategy.
In a traditional setup, methods like print media advertisements served the purpose of bringing awareness among people about your brand, but these methods required higher investments with low or no returns at times. However, the advent of the Internet led to the discovery of several low-cost and high-return marketing platforms. Social media proved to be a powerful cost-effective platform that broke geographical barriers of communication and gave industries the liberty to dream bigger. Brands started slowly on platforms like Facebook and YouTube and rapidly went to apps like Instagram, Twitter, LinkedIn, and TikTok.
However, we cannot forget that every coin has two sides. A greater section of the market also believes that extensive use of social media channels has left the brands too exposed to the opinion of their audience. With an enhanced appetite for content consumption, it is becoming difficult for brands to keep track of what exactly their audiences are looking for and most of all keep track of the 'what's trending?' So, is Social Media a Boon or a Bane?
I guess it's a blessing as it has opened up new ways of low-cost branding for small, medium, and large companies alike, and has increased their outreach extensively. Today, companies can leverage multiple social media platforms to create awareness and interact with their audience.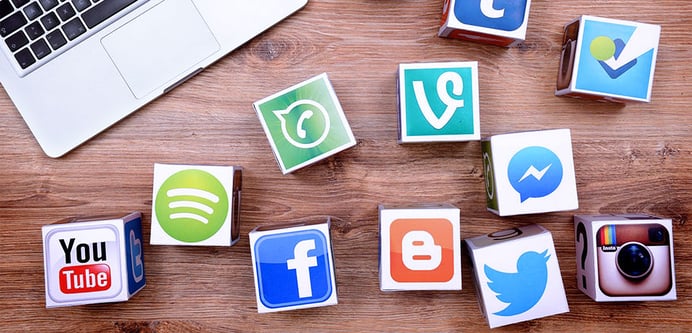 To get a deeper understanding, let's have a quick look into the workings of each of the above-mentioned social media platforms:



YouTube: During the initial days of social media glorification, YouTube was considered one of the most accessed and entertaining platforms. Today, with over two billion-plus active subscribers, YouTube is home to a huge user base, which if harnessed well by brands, can make a huge difference. Even though your audience might not be entirely focused on YouTube, it is still the second-largest search engine, hence, having a robust YouTube marketing strategy can immensely improve your online brand presence.




TikTok: Until recently, TikTok was not considered significant means of marketing, however, during the pandemic, TikTok's popularity gained momentum making it one of the best platforms to reach real Gen-Z customers. In addition, the increasing demand for bite-sized content that is short but information-heavy also pushed the companies to leverage this platform. Several companies have recently started adventuring into the nuances of what a 15-second-long video can do to their business. Influencer marketing is yet another great way for industries like Ed-tech, IT, fashion, food, and health to upscale their reach. Features such as 'TikTok Live' are making it easier for brands to stay in touch with their audiences on a day-to-day basis.




That said, the pros of reaching a younger generation may be many, but there are also certain cons of digital marketing on TikTok. Several market studies claim that compared to other social media platforms, TikTok has creative limitations when it comes to posting content and is also not very budget-friendly. So even though startups might have a great chance at high engagement here, the possibility of pocket burn causes them to avoid TikTok.






LinkedIn: Started as a platform for employees and human resources to connect seamlessly for hiring, LinkedIn today has become one of the biggest places for corporate connection. Over the years, LinkedIn has proved itself as the most versatile and productive place for brands to market themselves, especially B2B. Features like polls, job postings, and much more have helped companies test the waters more accurately. Recently, companies have also started putting up original content in the form of podcasts and website articles to gain traction.




Facebook: Including Facebook in your marketing mix is probably a must for your digital marketing strategy. Its familiar UI, ease of access, and popularity among multiple age groups comes in handy for businesses while sending out ads and company-related content. It is known to have the widest and the most cost-effective audience reach among all the other social media platforms. Although the emergence of Instagram and Twitter has dialed down the traffic on Facebook, leading to a shift of attention yet the significance of Facebook cannot be undermined.




Twitter: Though being considered one the most unconventional business models, Twitter has seeped in as an important element of digital marketing for most organizations with creative inclinations. Simple bite-sized content that is relevant to the ongoing discussion can change the game for businesses. Now and then businesses are found sparking important discourses on Twitter, which not only fuels engagement but also creates awareness.




Instagram: Instagram stands as one of the most youth-oriented social media platforms after TikTok. For brands that have a younger audience or aspires to attract them, Instagram is the right place. It has one of the most variant features ranging from video to written content availability. It also allows businesses to keep track of everyday analytics and algorithms, making it easier to map out the company's growth.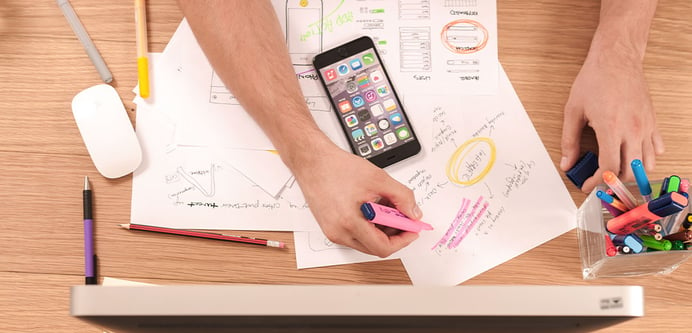 While the debate about social media being a bane or a boon is never-ending, the advantages of social media marketing surely overweighs its disadvantages. Right tools, techniques, and tactics based on personalized guidance can help enterprises harness the real power of these platforms. At Agnos, a digital agency service provider, we have a team of seasoned digital media experts to help your company employ and effectively deploy digital tools and tactics to enhance your online presence.
Let the latest technology be a guiding light for your marketing endeavors!