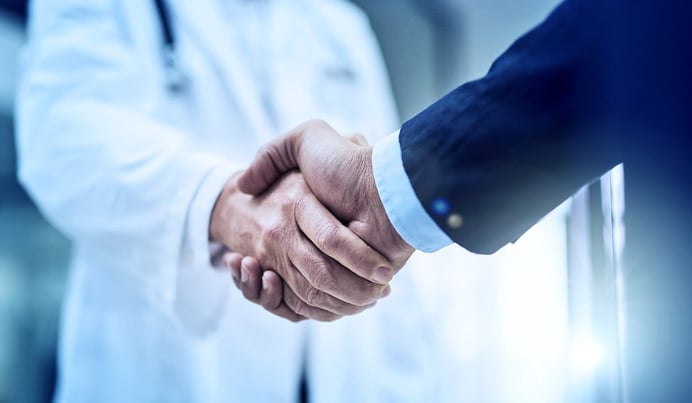 The endeavors within the journey of healthcare have mutated only to become more accessible, effective, and patient-centered.

Ever since the Triple Aim, an approach that focuses on performance and optimization across the quality provided was installed, the positive outcomes and improvements have grown, but yet, a missing piece was making these efforts restrain.

There's been an emerging need that interpellates every care provider in healthcare.




The triple aim would mainly focus on providing comfortable and efficient patient experience, managing to keep population healthy while reducing the cost that could be avoided, where the quadruple aim would also add taking care of the healthcare workforce.

Install a patient-driven premise. What matters is the patient from the moment they communicate or interact with providers until they are safe and sound in their homes with everything needed to maintain their health status. The journey must be efficient and clear throughout the process.

In order to achieve this, there are several measurements to deploy, but everything is led by the need to provide accessibility for patients to have freedom to execute administrative actions or get involved with the process of care. It's about providing the right solution and preventing unnecessary complications, making the patient have the right experience while going home having learned about the importance of health. This is significantly important since well-educated patients can assist in identifying symptoms and help during the follow-up process.
Population Health
Health across the population has been plummeting in terms of chronic diseases, in addition to the threatening speedy life that society has adapted to, it becomes critical to take action on preventing and improving population health. Now the main focus is to prevent health worsening and be better prepared to handle every situation. Telehealth has been one of the recent assets to confront this pain point. By easing the requirements to consult, people tend to be more friendly with helping and being self-advocates for their health. This practice has allowed connections as never happened before, generating the possibility for healthcare to fit every busy agenda.
For people with chronic diseases, it becomes easier to be in control of their health by not needing to constantly quit their routines, and for people without any disease, it's easier to make room for a 45 minutes consultation at work than having to travel and making the whole sequence last around 3 hours.
Reducing Costs
Reducing cost has been the biggest challenge for the industry. As many reasons exist that lead to loss, the healthcare system must be able to foresee any type of conflict that may be causing negative outcomes.
One of the most important topics to have in consideration during this pain point is the Readmission Rate. Another one is the high volume of no-shows that providers face.
These isolated facts do no harm, but when it becomes massive it definitely can shake and mess up any type of organization that's not capable of adapting.
Care Team Well-Being
Healthcare organizations have made impressive progress by applying the Triple Aim approach to improve the patient experience, the health of populations and reduce costs of care, but now it is the moment to add a fourth aim-oriented to improve workforce satisfaction and prevent burnout. Being the patient, the center of the whole equation had left the people that actually carry the weight to treat patients become overloaded with work and burnout due to the number of tasks and responsibilities. Without any type of productive support to ease their lives, these workers had to handle everything manually, and this is when the whole Triple Aim ran short. When having the people blocked and affected in ways that prevent them to deliver their bests, an avalanche can happen. If you want to keep your patients healthy, the ones that actually make sure of that must become a priority to take care of, if it's them that are being mistreated, they might start failing, and if they do, then the whole system might follow along.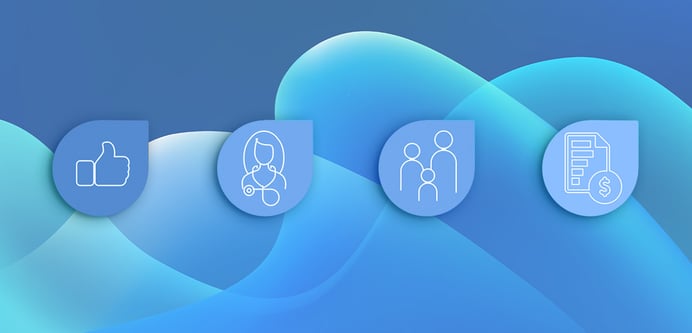 The Quadruple Aim sets itself as the greatest standard to achieve, the correct way to face healthcare challenges. To maintain everything in place and functioning correctly, proper measurements must be taken. Now, we know the healthcare system extension and its requirements, and we also know that the industry is being invaded by technology innovation. The Quadruple Aim, since the patient's pretensions, and also healthcare needs are in constant growth, has become a solution that can only be achieved by mixing cutting-edge technology with human creativity.
We are on top of the IT revolution, mastering everything related to Digital Transformation and the design of efficient, and productive workflows for every company in the healthcare industry.
We are willing to handle and construct your ideal business paradigm where success is the only possible outcome.
Connect with us, now.